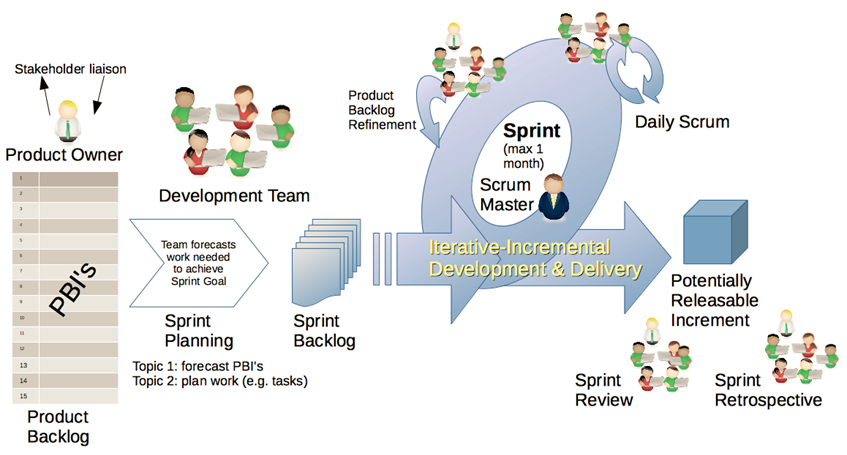 Complex and large SAP implementations have traditionally been implemented using a traditional Non-Agile Implementation approach.
SAP and its partners have been trying to promote an Agile approach to SAP project implementation. An effort I would say has gained limited success.
The Birth of Agile
Agile is not a new term and before we start looking at how Agile can be used on SAP Projects, let's look at hos Agile was born
With SAP's recent launch of the new Agile SAP Activate Methodology, there is now for the first time an SAP Implementation Methodology that is truly Agile.
The SAP Activate Methodology mission is to makes Agile SAP Implementations easy
Why is a new Methodology needed?
The SAP Activate Methodology has been created driven by the change in Customer behavior and especially the CIO. Whereas previously Methodologies was aimed at reducing Project risk, and the speed of implementation, the new agendas of the CIO is focussed on being Agile, realizing Business value as well as support the growing and popular Cloud offerings.
The new SAP ACTIVATE methodology will supersede the ASAP methodology as the preferred Methodology for implementing SAP.for implementation. SAP has announced they will continue to provide access to the last version of ASAP 8 methodology via the SAP Service Marketplace for project teams that are using it today, but there will be no further enhancements to the content.

The ASAP methodology is still very much a proven and effective Methodology. But if the target is to implement SAP S/4 HANA in an Agile approach, the SAP Activate Methodology is the best fit.
Wants to know how to SUCCESSFULLY deliver your SAP Project?
What are the SAP Activate Methodology key features?
Full Methodology is available to all (not only SAP Customers)
Agile enabled Methodology
Fully support the popular SAP products such as S4/HANA
Tailored Agile SAP Implementation methodology for both Cloud and On-Premise projects (learn more about Cloud & ON-Premise here)
Comes with SAP "Best Practice" processes
What is the Conclusion on SAP Activate?
The new SAP Activate Methodology is fulfilling the promise and the fact that it is possible to get access to the full Methodology content without having an SAP Marketplace User ID is a clever way to get the methodology spread and adopted by the SAP community.
The version launched is a full and complete workable version that can be used immediately to support a Cloud and the ON-Premise S/$ HANA implementations. So there is no reason for not jumping on the wagon and become an SAP Activate expert today.
Ready to become an expert in the new SAP Activate methodology?
Hopefully you now have a better understanding of How SAP Activate can help drive SAP Projects finally being delivered more agile.
---
---